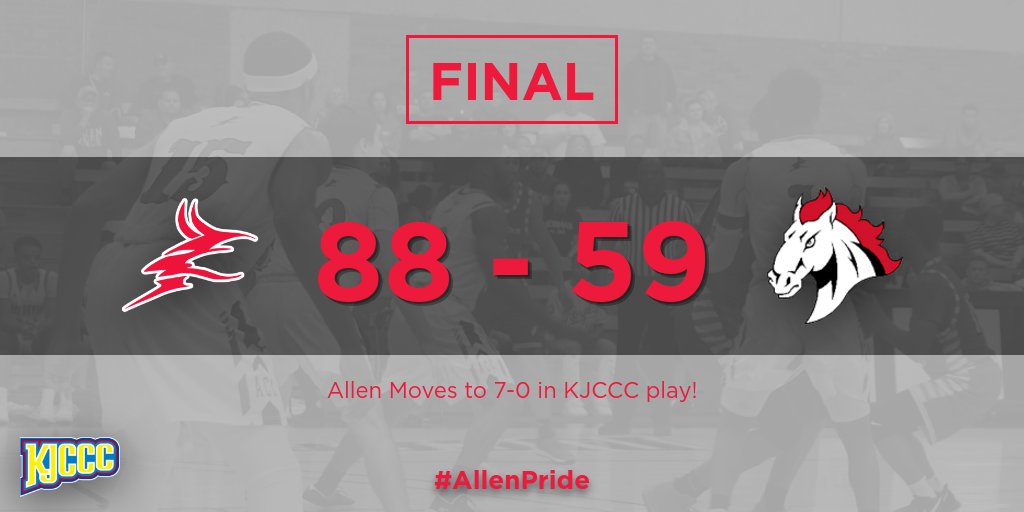 On Wednesday night the Allen Men's Basketball team defeated NW Tech 88-59 on the road in Goodland, KS. Allen came out strong in the first minute as Cedric Rollerson and Trez Hankins connected on back to back 3's to grab an early 6-0 lead. NW Tech would score the next 7 points to take a 1 point lead, but from there it was all Allen as they quickly regained the lead and never gave it up. The Red Devils pushed the first half lead up to 13 points at halftime (40-27).
In the second half both teams traded baskets in the early going, but midway through the half Allen's defense forced some tough shots and came up with turnovers to push the lead over 20 points. All 12 Red Devils who suited up saw action in the game. Malik Hardmon had another impressive game with 21 points and 8 rebounds. Joel Boyce was a spark off the bench scoring for Allen with 18 points, and Trez Hankins chipped in 14 points.
The Red Devils moved to 7-0 in KJCCC play, and 12-4 overall on the season. This was the 11th straight win for Allen. Next up Allen will host #24 Barton County on Saturday in Iola at 4:00 PM.